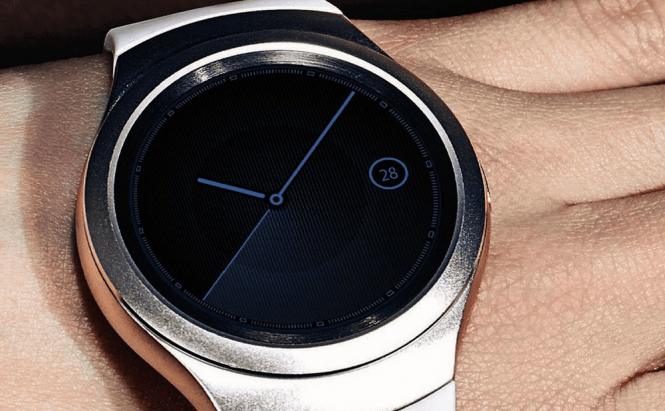 The Samsung Gear S2 set to arrive on October 2nd
Since Apple launched Apple Pay and Apple Watch around the same time, I didn't have too many doubts that Samsung will do something very similar. So, after recently launching the Samsung Pay system the company has now given us an official arrival date for its gorgeous Gear S2 smartwatch. The product will become available tomorrow, October 2nd and you will be able to buy it either directly from Samsung or from its partners: Amazon, Best Buy and Macy's. The wearable comes in two editions: a sporty one that costs $299 and a classic, more elegant version for which you will have to pay $349.
As you can see from the pictures, Gear S2 is a round smartwatch and, to be perfectly honest, the rounded icons of the apps look a little bit too much like the ones from the Apple Watch. The wearable is controlled with the help of a 360 degree rotating bezel which you can turn to get to your notifications, apps and widgets. Samsung's new watch works with any Android device that you may have (KitKat 4.4 or newer), but if you couple it with a Samsung smartphone you unlock its full potential, adding new functions such as Samsung Pay. What's interesting is that Gear S2 isn't powered by Android Wear, but instead uses the Samsung developed Tizez operating system.
Gear S2
In case you're curios about the technical specs, Gear S2 sports a 1.2" fully circular sAMOLED display (360 x 360,302ppi), 512 MB of RAM, 4 GB of storage space, a 300 mAh battery (250 if you go for the BT version) and BT4.1, WiFi and NFC connectivity. Additional features include a wireless charging dock, several option for the strap and several embedded sensors (Acc, Gyro, HRM, Barometer, Ambient light, etc.).