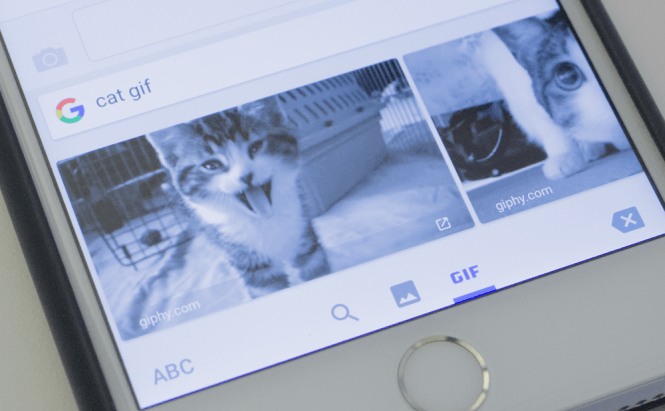 Google's Gboard iOS keyboard is coming to Android
Google has just launched a really cool keyboard app for iOS called Gboard, which provides a wealth of interesting new features. However, as you might expect, a lot of Android users got instantly upset that the new functionality arrived first on the rival platform and not on Google's own operating system. The IT giant immediately took a stance and officially promised that Gboard's cool features will make their way over to the Android platform in the near future.
Gboard
If you're curios to find out what's so cool about Gboard, the first thing that I can tell you is that the app embeds a G icon which allows you to instantly access Google Search, without leaving the app that you're currently in. Furthermore, if you find a result that you want to share, you can easily send it as a card while you're writing your messages. Another very popular aspect is the ability to easily search for GIF animations and insert them into your conversations. Lastly, Google's keyboard alternative also allows you to quickly search for emojis simply by typing.
Unfortunately, at the moment, we don't have too many details about the move to Android as we don't know exactly when it's going to happen or under what form. Many people assume that instead of building a new app from scratch, Google would rather implement their new features into the Google Keyboard application, which is already extremely popular on Android. However, if that will turn out to be true or not, that remains to be seen.
In case you want to find out about some other cool keyboard alternatives, I recommend reading a Nova's article "Android Keyboards That Understand Gestures".