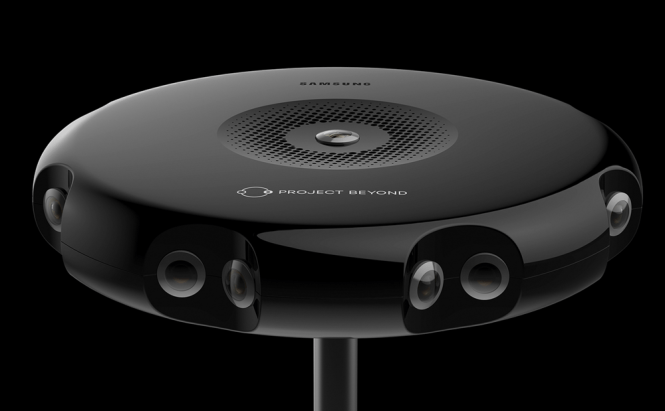 Major Announcements by Samsung Including a 360 Degree 3D Camera
Samsung is going after Apple with guns blazing. Yesterday, at its San Francisco conference, the South Korean company announced several projects and upcoming products that really impressed the audience. The main topics of discussion were Flow, Simband, Gear VR and the very interesting Project Beyond camera.
Flow
Flow
Since Apple has its own continuity application, why should Samsung lack one? Flow is a really handy app that allows you to continue the activities that you started on one device, on a different one. For example if you start reading a very interesting article at work on your phone, but then something gets in the way (like actually working) and you have to stop, you can mark it down and pick up where you left off at home on your laptop. This continuity platform has just become available for app developers, so it's safe to assume that it will soon reach the general public.
Simband
Simband
This redesigned health tracker isn't created to be a consumer product, but a reference platform for future devices. The gadget encases sensors that can measure the user's body temperature, blood flow, EKG, etc and store them on the company's cloud-based database. This wearable is still in its beta stages, but the API and SDK tools have just been released.
Gear VR
Gear VR
Samsung is really serious about its virtual reality headset. The device will hit the US market in December and it will carry a $199 price tag ($249 with a Bluetooth controller). Gear VR is a combination between Oculus and Galaxy Note 4, offering its buyers a really cool experience. The gadget embeds touchpad controls and proximity sensors along with accelerometer and gyro-based motion controls.
Project Beyond
Project Beyond
Saving the best for last, the announcement that really caught my eye was Project Beyond, a 360-degree-3D camera. The circular device works together with Gear VR and is equipped with 16 full-HD cameras, a cooling system and wide-angle optics technology. While we don't know when this gadget will be launched or its price, Samsung's officials stated that they will place several cameras in various locations around the world to allow Gear VR users to test them out.