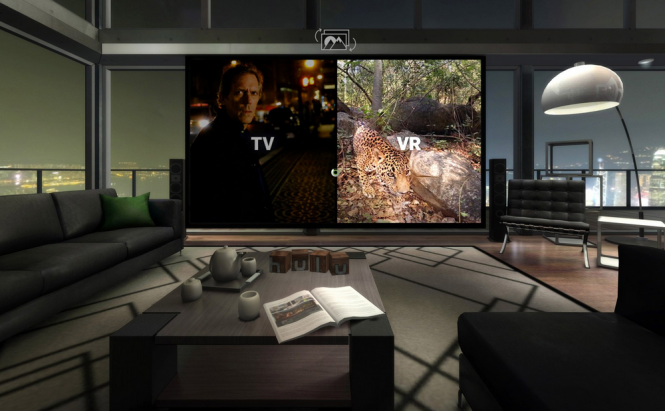 Oculus rolls out Rooms 1.2 for a better VR social experience
Why go out and hang out with friends in a bar or in a park, when you can do it right from the comfort of your home? I know what you're going to say: because seeing them in real life is much better than on a screen, but with today's VR technology that's not necessarily true anymore. Furthermore, in a virtual environment you can probably do many more cool things without having to put in any kind of effort. In case you don't believe me, just check out the 1.2 version of Rooms.
For those of you who don't know, accessible via Gear VR, Rooms is a social network that can be where you can get together with you buddies and watch movies, share spaces, interact or stream in VR. The app's latest update expand its functionality, by adding a Viewing Dome, a place where you can watch 360-degree videos together with a large group of people. There's also a new voice search feature, which makes things a lot easier. Additionally, Oculus (Rooms' developer) stated that the app will soon also allow its users to stream live on Facebook. Lastly, the Parties feature for Gears VR has also been updated and it now allows you to make voice calls in virtual reality and play multiplayer games like Drop Dead.
Even though it may not seem like much for some, you should remember that we are still in the very early stages of VR; give it time and things will get better and better. In case you want to read some other VR-related stories, I recommend: "2017 in VR. What to look for?" or "The best games for Samsung's Gear VR".