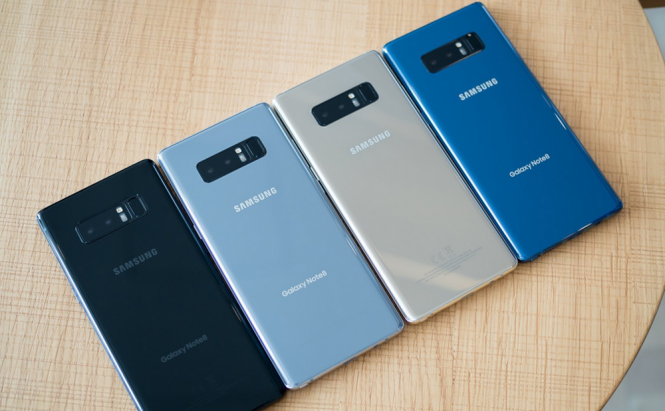 Samsung officially unveils Galaxy Note 8
Yesterday, Samsung has officially launched its newest flagship, the Galaxy Note 8, and I must say, the 6.3-inch phone with a wrapped-around AMOLED screen looks great. It comes in four colors: orchid gray, maple gold, deepsea blue and midnight black, features a 12 MP dual-camera on the rear and a stylus with a few new tricks. Depending on the carrier you choose, the smartphone will cost between $930 and $960 and will be available for pre-order in September.
As far as technical specs go, as expected, the mobile will feature an octa-core Qualcomm Snapdragon 835 or octa-core Samsung Exynos 8895, 4GB of RAM, 64 GB of internal storage space extendable to up to 2TB and a 3,300 mAh battery. Additional features include a fingerprint sensor that's poorly positioned, wireless charging and the S Pen stylus. The phone will be powered by Android Nougat 7.11.
If you're interested in what makes the Galaxy Note 8 stand out from the pack, there are a few very interesting functions. For example, you can use the stylus to quickly jot down notes on the screen without unlocking your phone. Another cool thing is that you can create pairs of apps that will constantly function in split-screen mode with each other. Lastly, the Live Message feature saves your hand-drawn text replies and sends them as GIFs.
Even though Galaxy Note 8 seems great, I'm not going to preorder it. I'll wait for other people to try out the phone first, just to make sure that it doesn't have the same overheating issues as the Galaxy Note 7.